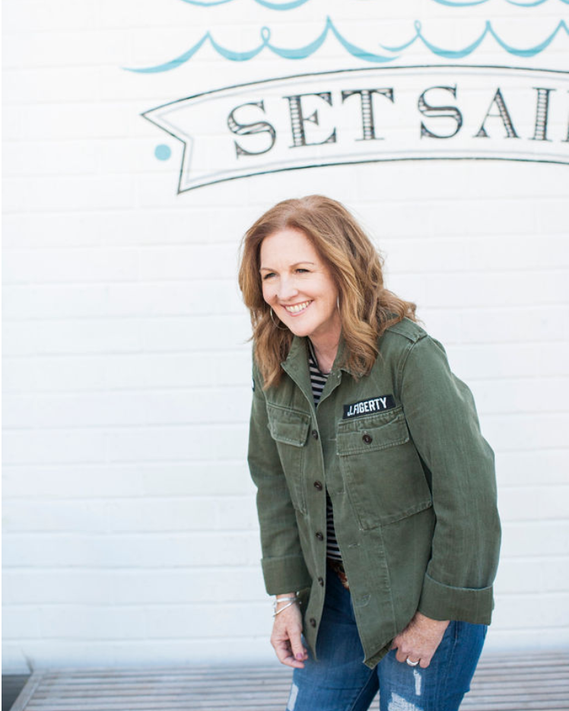 Hello I'm BRENDA KRISTINE
As outdoor living becomes a way of life in southern California, Brenda Ziegler's talent for creating custom fitted cushions comes naturally. She loves to enhance outdoor spaces for her clients to truly make them livable spaces. Brenda's lifelong passion for sewing has led her to creating beautiful custom cushions, slipcovers and pillows, which ultimately led her to developing the home décor lifestyle brand, BRENDA KRISTINE in 2014.
From San Diego to Santa Barbara, Brenda works closely with designers, as well as individual homeowners in customizing their indoor-outdoor living spaces. Her love of all design styles such as farmhouse chic, to classic Spanish bungalow, to mid-century Palm Springs is perfectly translated into her fabric designs.
Inspired by a talent for pattern-making and her education at the FIDM in Los Angeles, Brenda's creations for the home are beautifully tailored and unique. Whether you have a small patio or a large beach house, Brenda can breathe new life into your outdoor spaces by using a variety of Sunbrella® fabrics or other custom fabrics to make new cushions or recover your old ones.
Brenda also lends her expertise on interiors of homes as well. Slipcovers, pillows and custom cushions are a specialty of BRENDA KRISTINE, whether they're indoors or out. Attention to detail is second nature to Brenda, and interior designers are comfortable bringing their custom designs to her as she has the remarkable ability to translate their designs from paper into perfect fabric creations.
Most recently BRENDA KRISTINE has expanded to a larger and more centrally located workroom in Costa Mesa, which ultimately fulfills Brenda's childhood dream of having one big happy place to produce her sewing projects.
When she's not busy behind the sewing machine, you can find Brenda and her husband Greg entertaining at their casual and chic Newport Beach home that they share with their three children. They also enjoy traveling and spending time at the beach.